"Trade and internal market policies a key role in the Green Deal"
Greening EU Trade: with Didier Reynders, European Commissioner for Justice
This Wednesday, June 2, Brunswick Group and Europe Jacques Delors held the third event of a series on Navigating the European Green Deal: How Can Businesses Engage in the Green Transition?
This third webinar was moderated by Genviève Pons, Director General of Europe Jacques Delors, and Pascal Lamy, Vice President of Europe Jacques Delors and Chair of Europe at Brunswick Group; Didier Reynders, EU Commissioner for Justice, and Paul Lister, Director of Legal Services and Company Secretary at Associated British Foods were the speakers of the session.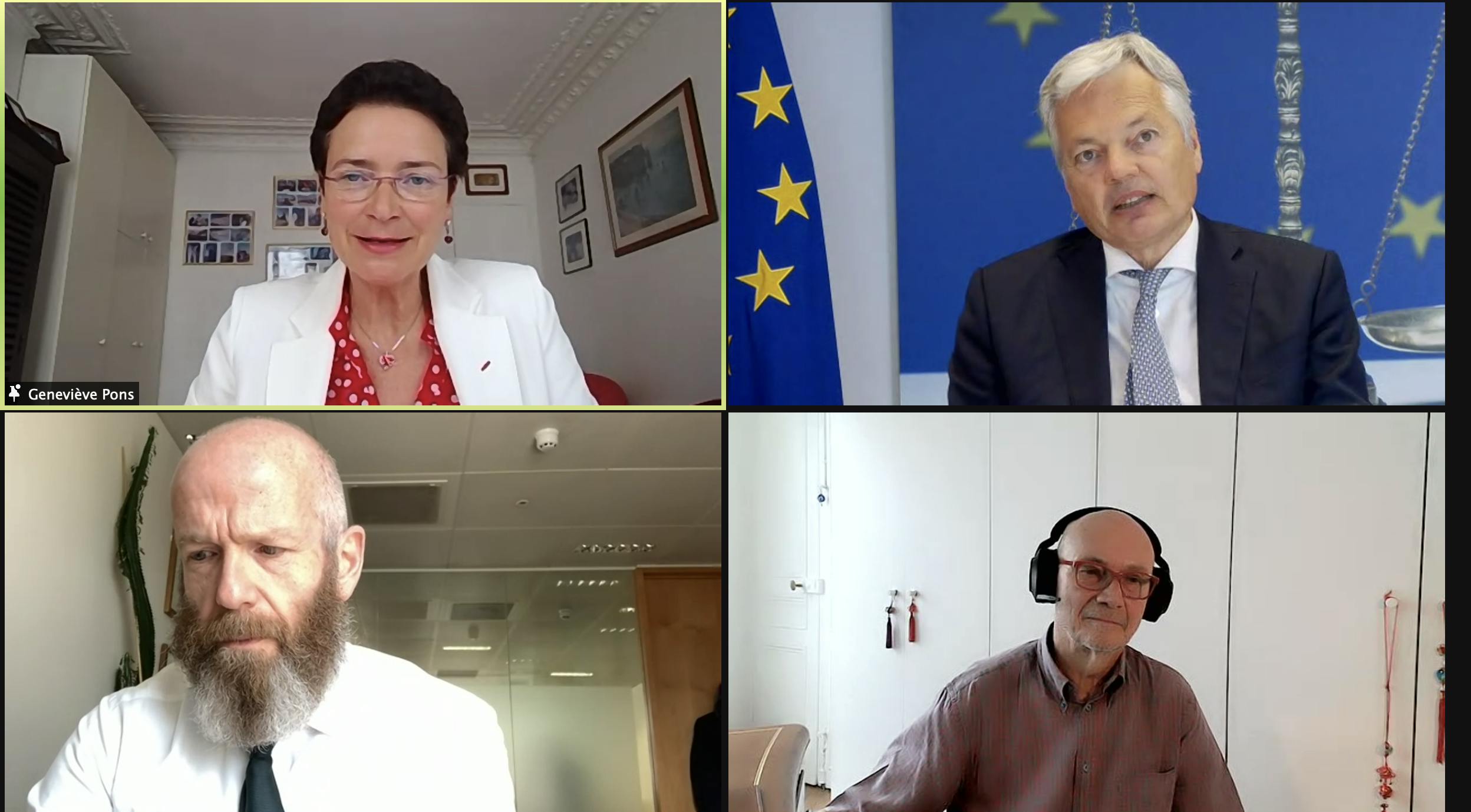 During her first remarks, Geneviève Pons, who opened the debate, pointed out that "in the radical transformation that is now underway, trade policy will have a key role to play as the European Union will not be able to achieve the Green Deal objectives on its own".
Genevieve Pons also recalled that over the past two years, Europe Jacques Delors (EJD) has published a series of papers on the instruments available to the European Union to green its trade policy "in a way that addresses the potential perverse effects of its ecological ambitions, notably carbon leakage". Last April marked the release of a fifth paper in the series "Greening International Trade", where EJD explored other tools to green supply chains and ensure a 'green, level playing field' for EU economic operators. "A Carbon Border Adjustment Mechanism (CBAM), a tool to which we devoted the third policy paper of our series on the greening of EU trade is one of the different kinds of 'adjustments' that the EU will have to implement to this end".
In an initiative report adopted in March 2021, the European Parliament has called upon the European Commission to implement an ambitious legislative framework that sets out harmonized due diligence requirements for businesses across the EU, including human rights but also environmental issues. "There is therefore a strong expectation for an ambitious Sustainable Corporate Governance Initiative from the Commission, making access to the internal market conditional to strict compliance with ESG transparency obligations and covering critical human rights and environmental issues", stated Geneviève Pons.
The public consultation's summary published earlier this week has revealed "a consensus on the need to harmonize due diligence rules inside the European Union and to apply them to any company active on the internal market", said Geneviève Pons, who added that "it has also revealed a clear split in the debate between NGOs and businesses on the definition and legal treatment of directors' duties".