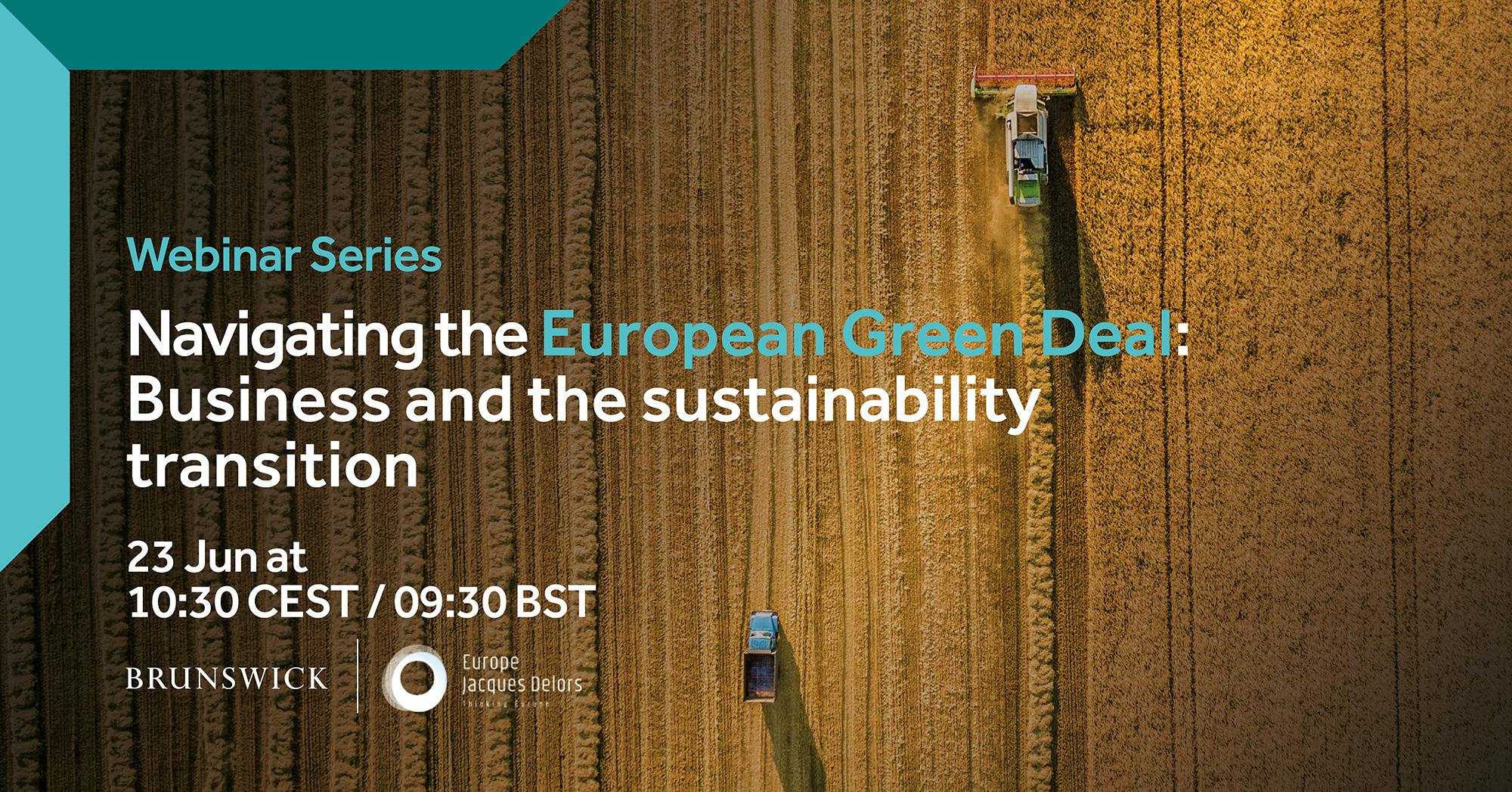 Part V - Food security and sustainability: two sides of the same coin?
As the war in Ukraine continues, concerns have been raised about how to best ensure food security in the EU and the rest of the world. At the same time, the European agri-food sector is under a great pressure to reduce its environmental footprint and to decarbonise. This is essential for the EU to reach the European Green Deal's climate and biodiversity targets by 2030, as well as climate neutrality by 2050.
The European Commission has set out a roadmap, the Farm to Fork Strategy, for making the sector more sustainable by 2030. With an emphasis being put on sustainable agricultural production, food processors and retailers are also expected to contribute to the sustainability of the food value chain, for example through the EU Code of Conduct on Responsible Food Business and Marketing Practices. The Farm to Fork Strategy will be implemented through a series of legislative initiatives, including a European food system law in 2023. In addition, proposals on corporate sustainability due diligence and deforestation-free products will require, once adopted, agri-food companies to ensure certain sustainability standards in their supply of agricultural commodities.
Clearly the transformation of the EU's agri-food system will only be successful if it addresses and includes all stakeholders along the value chain, while ensuring the security of food supply in the short and long term. This webinar will examine the role, responsibilities and scope of action of the food industry, and discuss the linkages between environmental action, consumer aspects – including nutrition and health – and food security in a globalised world.
The fifth edition of our webinar series will be hosted and moderated by Geneviève Pons, Director General of Europe Jacques Delors, and Pascal Lamy, Vice President of Europe Jacques Delors and Chair of Europe at Brunswick Group.